Episode Six
Tritium
Tritium® is the world's most flexible and extensible payments platform. At the heart of our Tritium platform is configurability. Episode Six powers go-to-market propositions with either ready-to-launch products or an extensible library of APIs.
Value Proposition
Episode Six technology enables financial institutions, fintechs, and other innovators to build new digital journeys that leverage real-time payment and value transfer—with any network, any system, any currency, anywhere in the world. Episode Six modernizes payment processing and banking infrastructure, removing the constraints of legacy technology. Designed as an API-native platform, we enable financial institutions, fintechs and other innovative companies to create truly differentiated products to meet the evolving needs of their customers. The Episode Six platform's global compatibility, extensive customizability and easy integration accelerates digital transformation, allows new products to be brought to market simply and quickly.
IBM Solutions Used
IBM Cloud
---
Solution Details
Country:
Indonesia
Malaysia
Philippines
Singapore
Thailand
Vietnam
Industry:
Banking/FSI
Retail
---
Solution Specifications
Price Indication – Price can be provided upon request Terms – Software License or E6 Cloud (hosted) solution
For more information, do contact us via the contact form available on this page.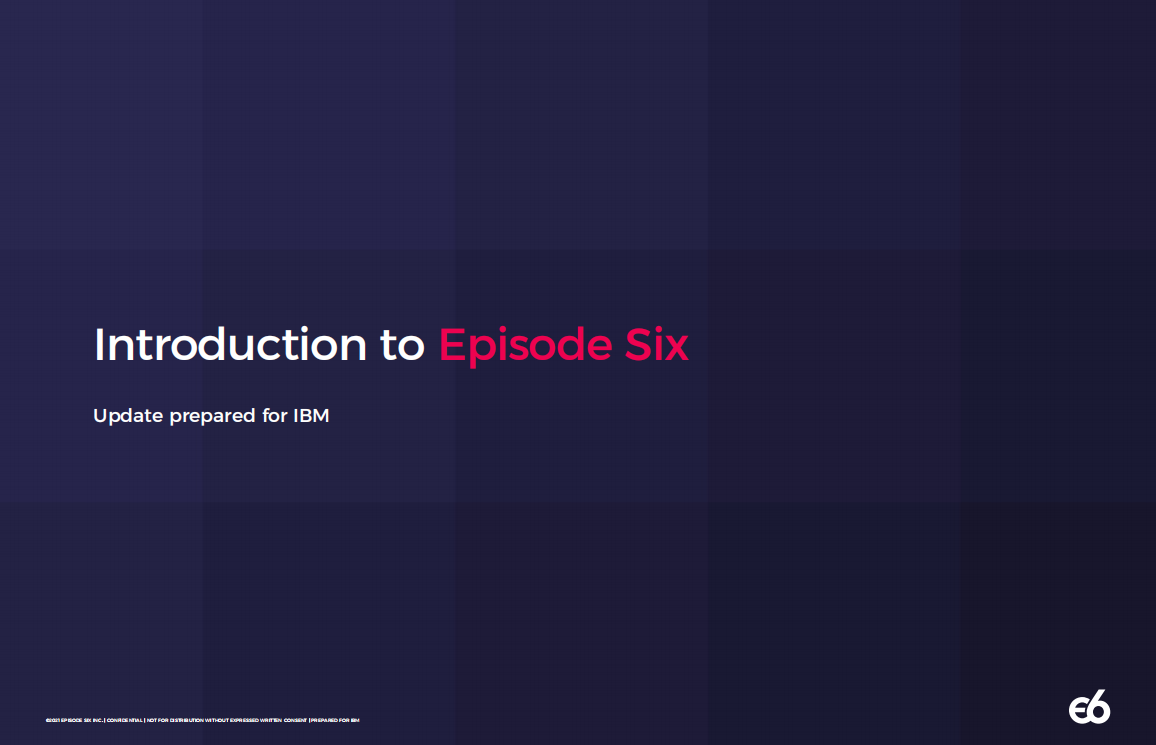 Download - Overview of Episode Six